---

Location
Refshaleøen, Copenhagen, Denmark
Project
Multi-sector
Tour Partners
Website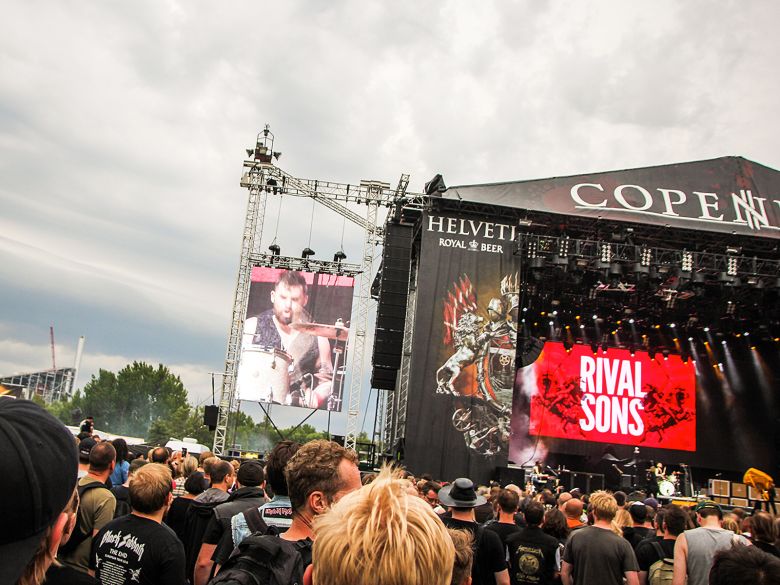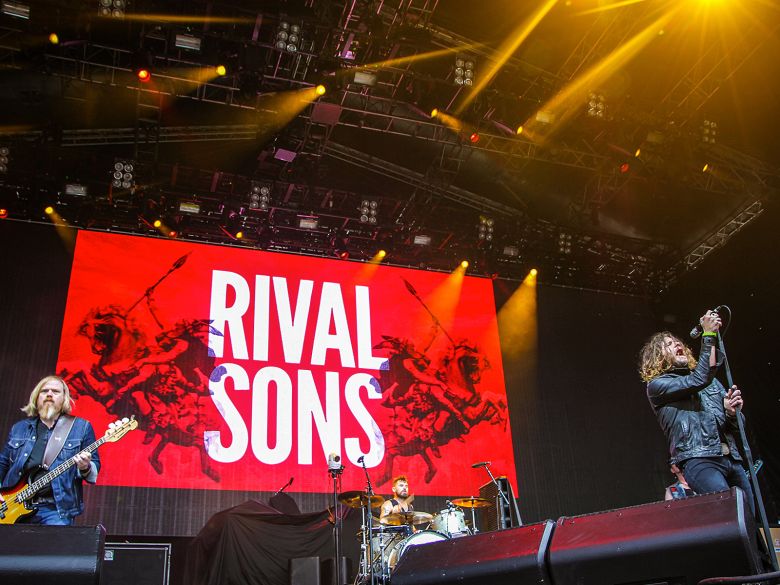 WELCOME TO COPENHELL, DENMARK
A RAW ROCK & METAL FESTIVAL IN THE DOCKLANDS
After a long ride from one of the four corners of Europe, it's great to roll into the Copenhagen docklands and pitch the tents, all charged up for three days of hard, heavy, crunching, sweaty, loud, chaotic, unchained pandemonium - with lots of nice people, good food, good friends, great vibes, and a warm festival atmosphere!
Copenhagen is situated halfway along the ETR ROUTE, approximately the same distance from Nordkapp, as it is from Cadiz. This makes Copenhagen a natural ETR stopover location, so you might as well have some fun, while you're here!
People travel many miles from faraway places, to join the madness, and it's not unusual to meet rockers, riders and metallers from Russia, Canada, Iran, America, Australia, Brazil, Africa, and of course, from other countries in Europe.
It's just a short walk from Copenhagen Airport to get to the event, but it feels a lot longer when you're walking back to the airport, afterwards...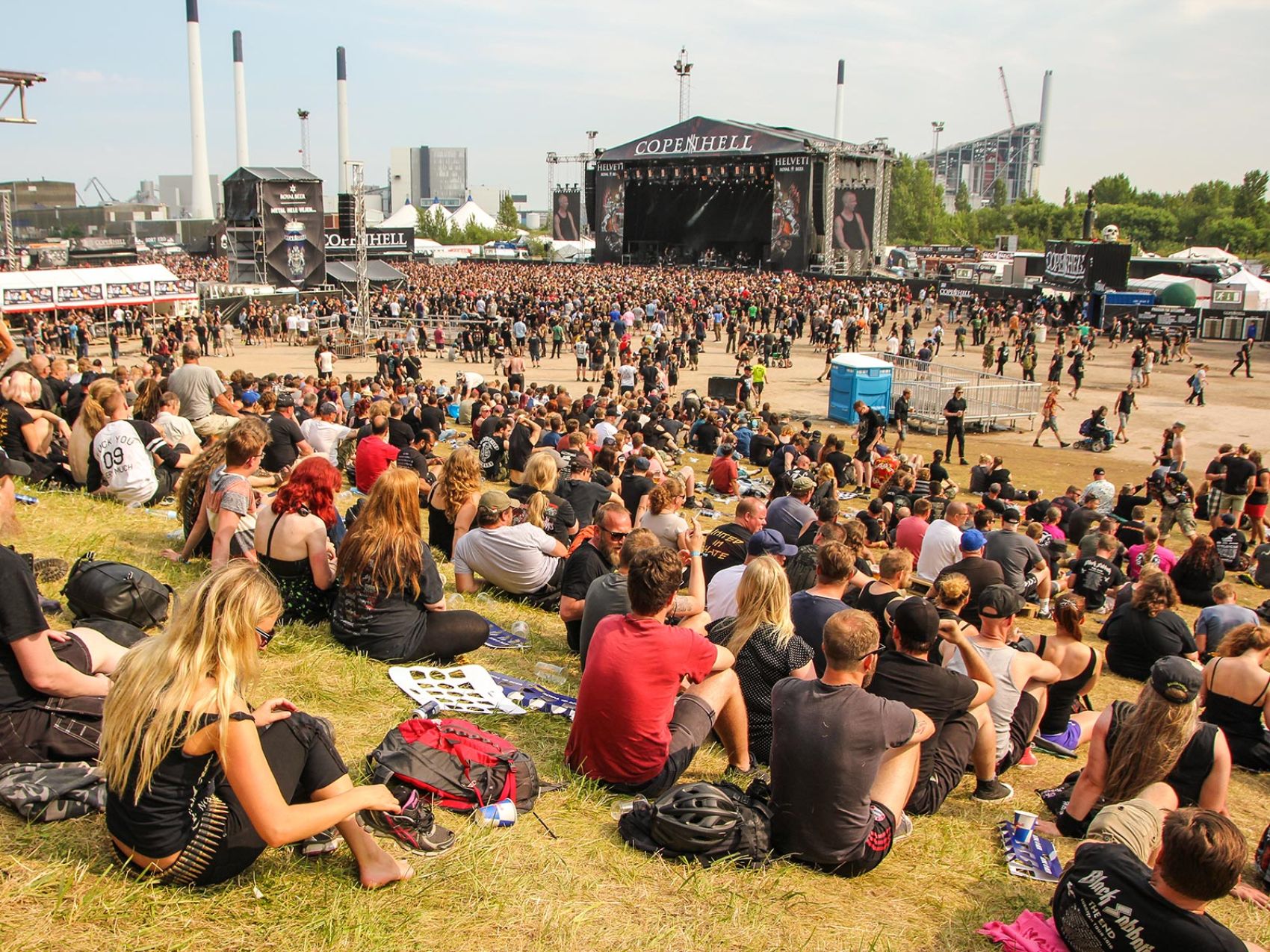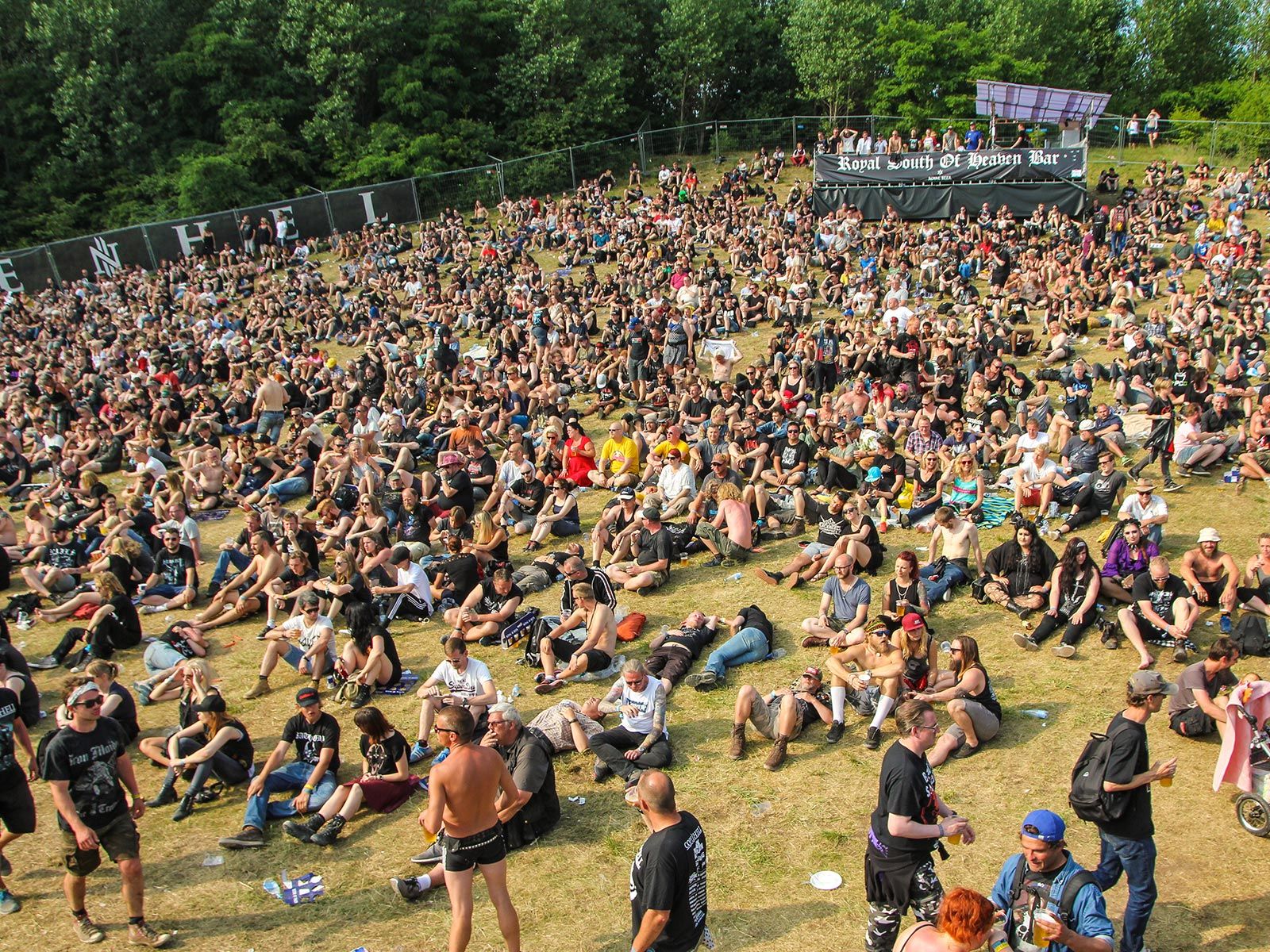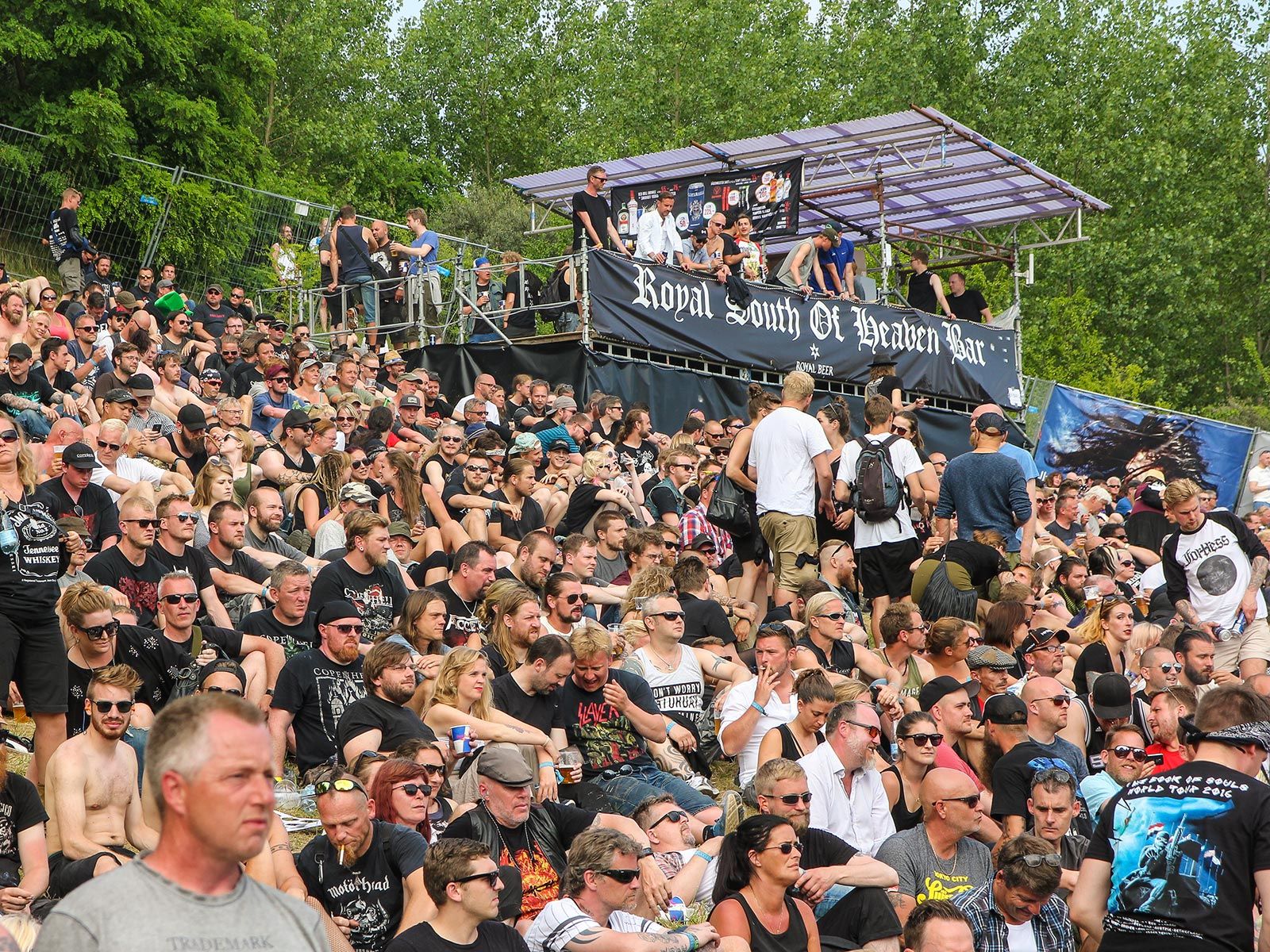 RIPPING UP REFSHALEØEN
Refshaleøen provides the ideal backdrop for the three punishing days of hell on earth, and this raw, industrial environment is the perfect location for the unrelenting, merciless and brutal decibel bombardment from the three stages, packed into the COPENHELL inferno. As well as being Denmark's largest rock and metal festival, COPENHELL has already become a tradition for many metal-lovers, and the rumour of thunder from the north has spread throughout Europe like a great plague. COPENHELL is now one of Europe's leading metal festivals, produced BY metal fans - FOR metal fans!
This year, as the columns of hellfire belching out of the pyrotech systems scorched the beards off people in the front rows, and cut black holes in the sky, the lightning storm that had swept in over the Copenhagen skyline, replied with sporadic barrages of fork lightning, tearing across the sky and out into the harbour, as if it was shooting back at the stage. I don't know how the pyro team managed to coordinate that, but it was one of the most spectacular light shows I have seen at a festival, in a long time.
COPENHELL is the only European metal festival which is centrally located in a large city. It only takes about ten minutes to get from the center of the Danish capital, to the gates of hell itself, on Refshaleøen. Most of the festival guests stay in apartments, or in one the many hostels or hotels located near the festival site.
If hotels aren't your thing, COPENHELL Camping offers three different types of camping arrangements, with the best views of the harbour, and just minutes from the festival site and the mayhem. COPENHELL Camping tickets can be purchased in addition to the regular festival ticket, and all three types of camping tickets give access to the camping area for two people.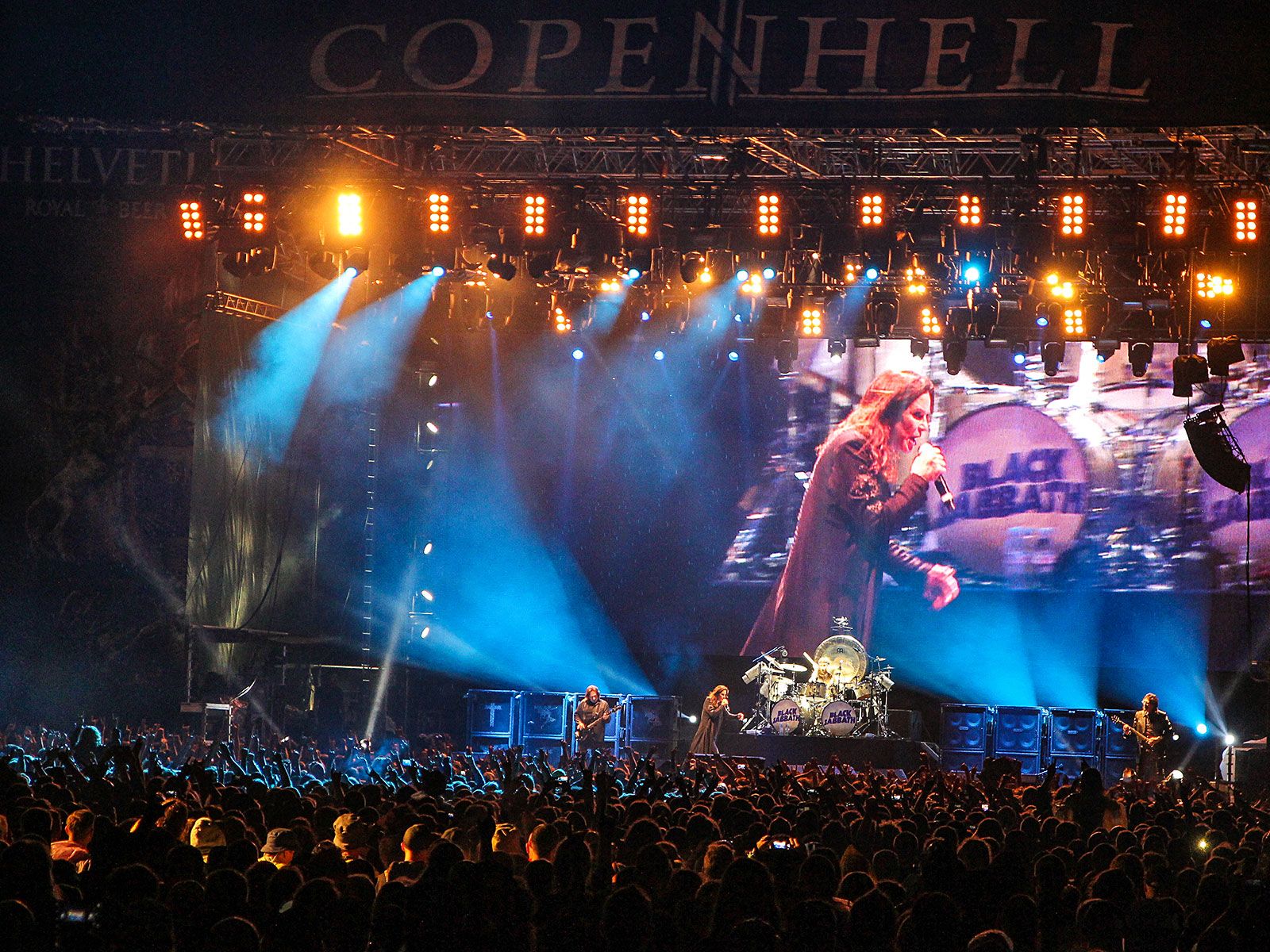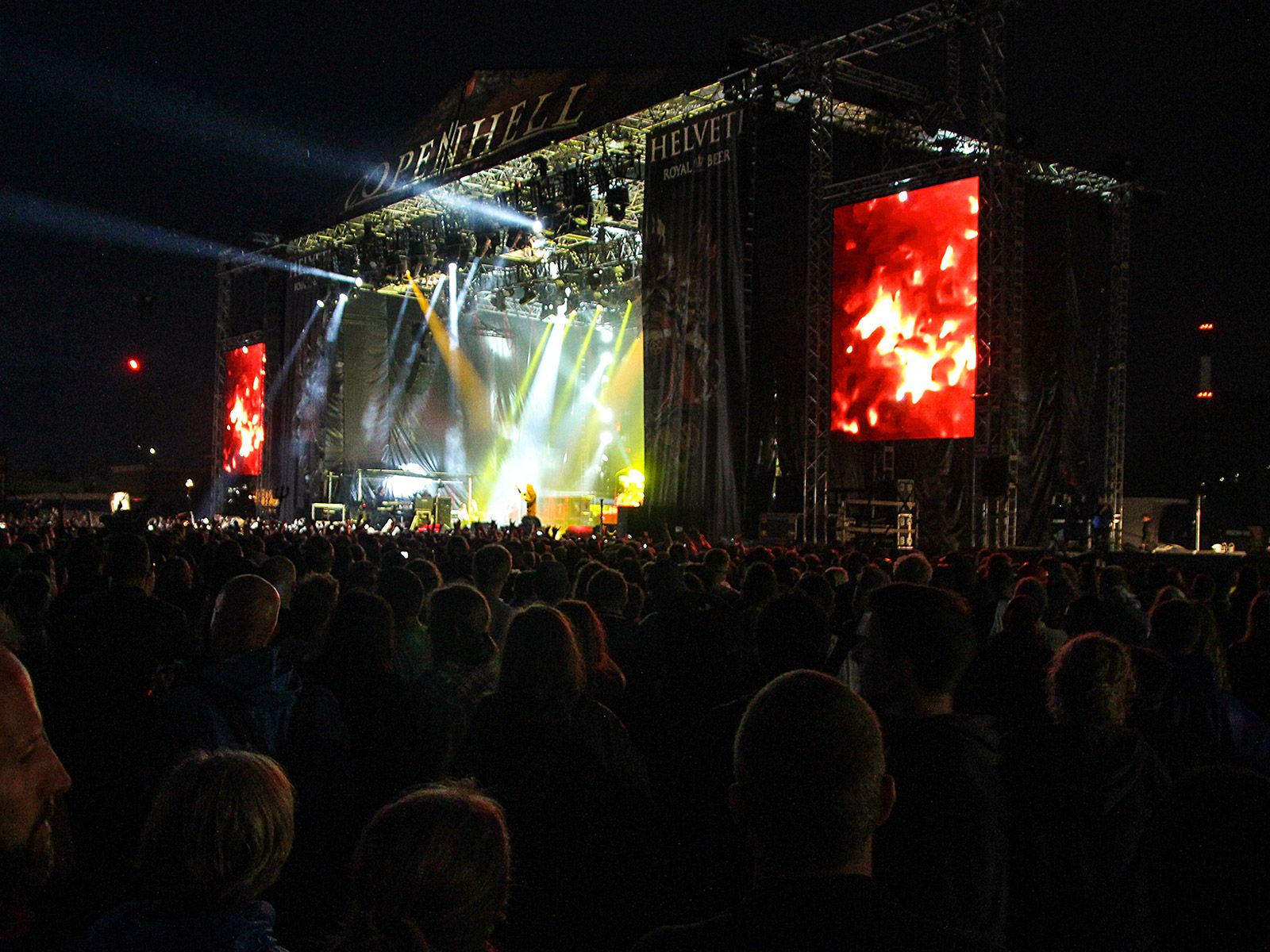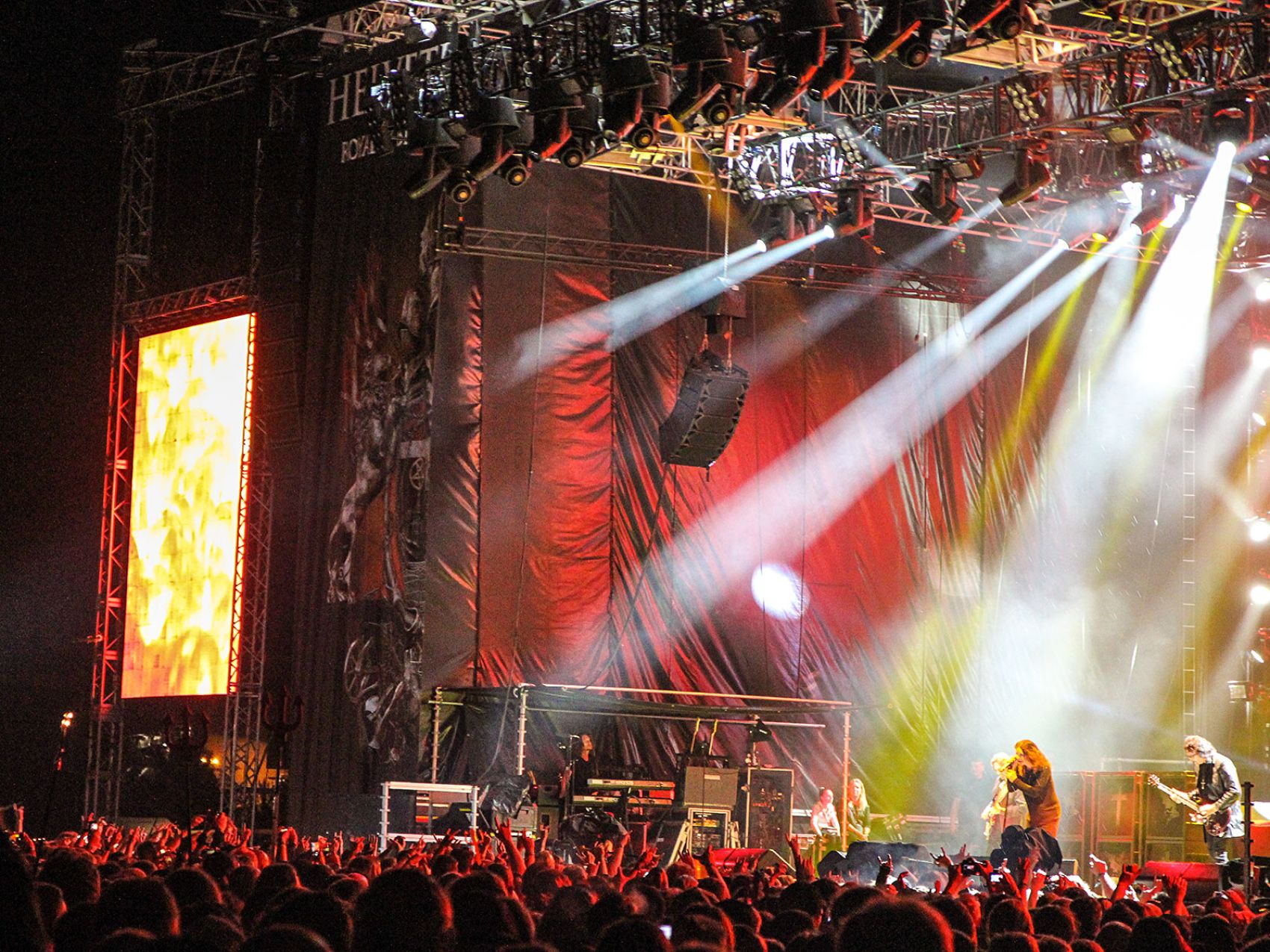 WHICH FLAVOURS DO YOU LIKE YOUR METAL?
Like the previous six chapters of COPENHELL, the 2016 lineup provided a broad selection of artists, bands and legends within the hard and heavy genre. Whether you're into rock, thrash, grindcore, retro, speed metal, hardcore, rap metal, viking metal, celtic or death metal, COPENHELL caters to even the most discerning and refined heavy music fans and wild metal savages, regardless of your musical orientation. Or disorientation, as the case might be.
Legends and challengers, oldschool rockers and angry newcomers, seasoned bands like Amon Amarth, Black Sabbath, Rival Sons, Scorpions, Megadeth, Clawfinger, Alice Cooper, Dropkick Murphys, King Diamond, Entombed A.D., Artillery, and many more purveyors of solid hard rock, to all-out, mind-obliterating metal.
In the heavier end of the musical spectrum, deep roots and origins in our industrial heritage are reflected in both lyrics, album covers and band photos of many metal bands. This influence of industrial decay on metal culture, poetry and visual aesthetics is the theme of Mediemuseet's exhibition, entitled "Steel Born & Forged in Concrete".
Bands
Some of the bands you
can see at Copenhell:



Dropkick Murphys

Black Sabbath

Amon Amarth

King Diamond

Alice Cooper

Clawfinger

Megadeth

Rival Sons

Scorpions

Artillery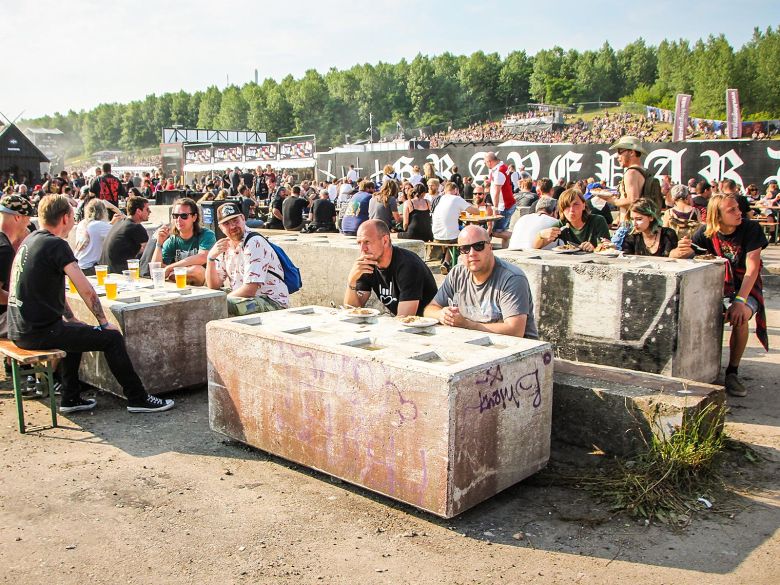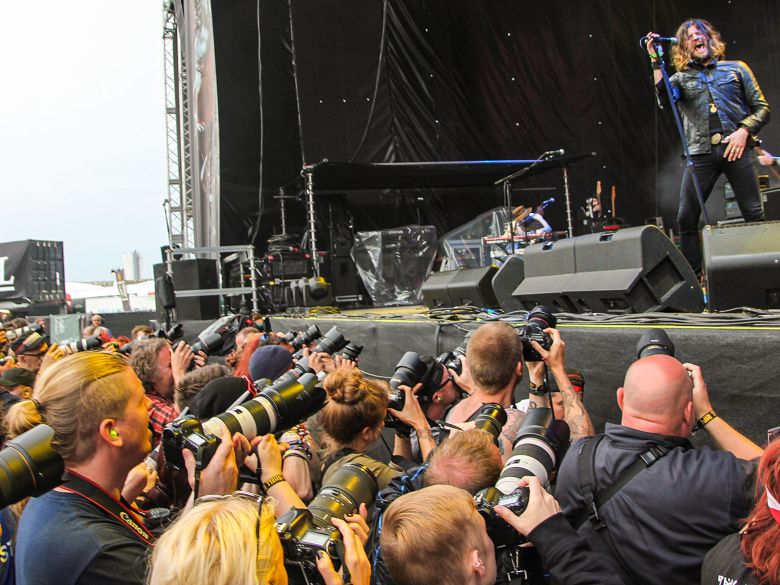 FROM SHIPYARDS TO SUBWOOFERS
Founded in 1843, the world-famous Burmeister & Wain shipyard was once Denmark's largest workplace, employing over 10,000 hard and metal-weathered dockers and shipyard workers, constructing, modifying and maintaining a lot of the ships that are still roaming the seas, today.
COPENHELL carries on this century-old tradition and hard and heavy industrial heritage, as it rips up the concrete foundations every year, blasting molten metal across the atmospheric and abandoned shipyard, under the shadow of the great assembly hall, along the old dry dock, over these powerful and haunting monoliths and monuments of a bygone era, where real, hard work meant getting your hands dirty, cut, bruised, damaged, and maybe broken. Or worse.
These days, the "hard" work is trying to stay afloat on the top of the crowd, or carrying the line of beers from one of the many bars through the crowd, as you try to find your friends again, after they have somehow been consumed by the steaming, seething and sweating mass of metal-maddened humanity.
The post-industrial heritage has provided a strong creative energy to many metal bands, which is often expressed in various types of dystopia - horrific visions of a broken world after the apocalypse, with ruined cities populated by criminals, mutants, zombies, aliens and robots. But it is not only creative energy that is cultivated from this destruction, the hammer and anvil are potent symbols of creative and regenerative power, and our desire to master of the elements iron and fire, to forge and build a new future.